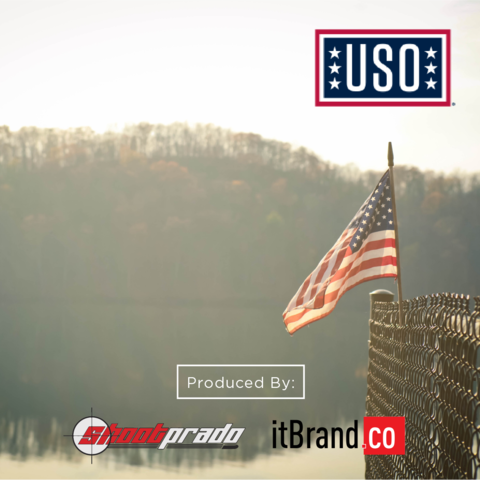 Let's Support Our Troops
---
The USO strengthens America's military service members by keeping them connected to family, home and country throughout their service to the nation.
For over 75 years, the USO has been the nation's leading organization to serve the men and women in the U.S. military, and their families, throughout their time in uniform. From the moment they join, through their assignments and deployments, and as they transition back to their communities, the USO is always by their side.
Partner with Shoot Prado in supporting the outstanding work our local Ontario USO does for our Troops.
There are various activities and discounts available for this event.
During the event, we will be hosting a 50 Sporting Clays Shoot.
INDIVIDUAL SPONSORSHIP
Includes: 50 Sporting Clays, Shotgun Rental with Ammunition, and T-Shirt.
$125.00
CORPORATE SPONSORSHIP #1
Includes: 2 shooters, 1 mulligan, social media announcement
$225.00
CORPORATE SPONSORSHIP #2
Includes: 3 shooters, sponsorship of 1 active military personnel, 2 mulligans, social media/email/website announcement
$500.00
CORPORATE SPONSORSHIP #3
Includes: 4 shooters, sponsorship of 2 military persons, 3 mulligans, free printed banner on property,
$750.00
MILITARY SPONSORSHIP
Includes: 5 active military personnel, corporate banner on the property, recognition on website/email/social media
$1,000.00
INTERNET SPONSORSHIP
Includes: sponsorship on site and online (excluding anyone shooting)
$200.00
MULLIGANS
Available for Purchase
$20.00