PRADO OLYMPIC SHOOTING PARK EVENTS

CORPORATE & PRIVATE EVENTS
We host a variety of corporate and business events here at Prado Olympic Shooting Park. No matter how big or small your company is, we have an affordable package for you. If you are looking for a change from the normal business activities, this is it. From trade shows to company barbecues, birthday parties to bachelor parties, we have hosted them all. Call us 909-597-4794 or email shoot@shootprado.com to schedule your next event.

LAW ENFORCEMENT TRAINING
Welcome to our law enforcement page. No matter what your training needs may require, Prado Olympic Shooting Park is the answer. We are centrally located and freeway close. Contact Raul 909-597-4518 to schedule your next training day.
COMPETITION SHOOTING
IDPA- Held 2nd & 4th Sunday of the Month*
Contact: Lief 714-206-7043 or visit www.ca-idpa-shooters.com
The concept of IDPA is to provide scenarios that stimulate a self-defense encounter a CCW holder might have. Guns must be the kind you would carry concealed.
PRG IPSC/USPSA- Held 1st Sunday & 3rd Wednesday Night of Month*
Contact Info: info@prg-ipsc.com or visit www.prg-ipsc.com
USPSA is a fun and fast action shooting sport where we balance accuracy, power, and speed into a winning combination. Multiple targets, moving targets, targets that react when hit, penalty targets, or even partially covered targets, obstacles, movement, and other techniques are all used to keep USPSA shooters challenged and spectators engaged.
*THESE EVENTS DO NOT AFFECT PUBLIC SHOOTING AREAS*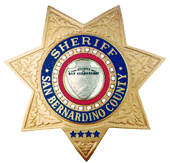 SAN BERNARDINO COUNTY SHERIFF CCW RE-QUALIFICATION
APPLICANT INFO
Any questions feel free to give us a call 909-597-4518
CCW RE-QUALIFICATIONS are held any day EXCEPT WEDNESDAYS & THURSDAYS from 9am-3pm; no appointment needed
Each applicant must bring the following:
CA ID/DL

CCW PERMIT

GUNS REGISTERED

10 ROUNDS PER GUN

SAFETY GEAR (EYE & EAR PROTECTION)